Completing a Degree Increases Options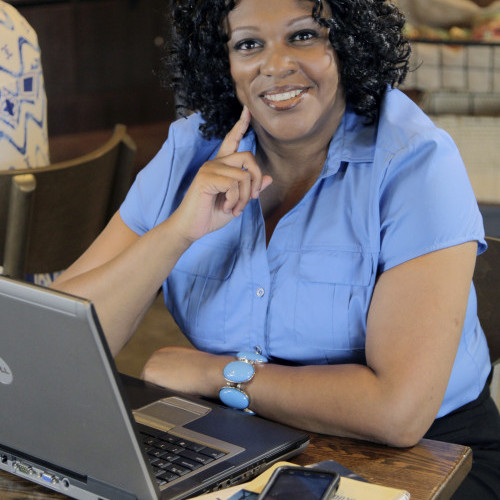 Felisha Kendrix has wanted to earn a college degree since she first took college courses at Southern Union State Community College in Alabama in 1992. As with so many people, life got in the way and she was unable to complete a degree. She and her husband had to two boys and she needed to work to help support the family. Then, in 2000, she became a widow. As a single mother and sole support of her two young sons, Kendrix had even less free time to pursue a degree. But she realized a college degree was exactly what she needed to support her family. "One afternoon, as I sat on my back porch watching the kudzu grow taller, I decided that I wasn't left with many options for job opportunities. More jobs were requiring degrees in order to make decent money."
"One afternoon, as I sat on my back porch watching the kudzu grow taller, I decided that I wasn't left with many options for job opportunities. More jobs were requiring degrees in order to make decent money."
In order to improve her job prospects, Kendrix entered the University of West Georgia (UWG) in 2003. From 2003 through 2008, she took courses as she was able. During this time, she often had to stop taking classes due sickness and financial adversities. She continued to take courses as she could in spite of these challenges, but she was frustrated by the slow progress towards her degree. Then she discovered eCore.
The eCore program is offered through the University System of Georgia. It offers core college courses online for students who require flexibility to complete their degrees. Kendrix had worked with computers in previous jobs and was comfortable taking web-based classes. Encouraged by her success with eCore, she began to take more online courses offered through UWG's distance learning program. "After work, I could go home and complete school work. For the first time, I felt like my education could take off."
"For the first time, I felt like my education could take off."
Today, Kendrix is attending classes at UWG and also working full-time on campus. Although she still needs the flexibility of online classes, working on campus makes it easier for her to take face-to-face classes as needed. She plans to graduate in December 2016 with a Bachelor of Science in Criminology. She would like to either be a victim's advocate, counselor, or a teacher/trainer. In the future, she hopes to pursue a master's degree in psychology.
Now that she is so close to achieving her goal, Kendrix believes "Going back to school and obtaining my degree, in my opinion, is one of the best enhancements that you can give to yourself that no one can take from you." Because she was determined to earn a degree, she discovered eCore and the online courses which have made it possible for her to continue taking classes. For people who think they are too busy to complete a college degree, Kendrix advises they take things one day at a time. "Every morning I make the decision to do it. I pursue my education every single day."
"Every morning I make the decision to do it. I pursue my education every single day."
More Success Stories